Status: Currently in Post-Production
A father must face his past when his daughter, a surgeon in the Union Army, returns home with an unexpected companion: a soldier whose arm she amputated.
By supporting this project, you are supporting appreciation of US history and American Civil War history, disability awareness, characters with disabilities played by actors with disabilities, women in medicine, strong and varied roles for women in film, local independent filmmakers (DC-MD-VA), women filmmakers, and filmmakers with disabilities.
We are currently in the process of funding this project. If you would like to contribute to our efforts, you can do so through Paypal below. Thank you so much for your support!
Our Story
This story follows Sophie, a young woman who, breaking away from tradition, studied to be a doctor and upon the outbreak of the war joined the Union Army as a surgeon. After two years of hard labor in the bloody battlefields,  she can finally come home. But she isn't returning home alone. With her, she brings William, a soldier whose life she saved.
Set on Christmas Day in 1863, Union is about perception – of those around us and of ourselves. It is about a family that is forced to examine what is true versus what they would prefer to be true, incorporating themes of disability, gender roles, prejudice, and forgiveness.
Background
Union draws on real life historical accounts and notable figures who lived during the American Civil War.
The character Sophie is inspired in part by the life and career of Mary Walker. Mary Walker was clearly a "disruptive" person — the only woman at the time enrolled in her medical degree program at Syracuse, the first woman surgeon ever to be employed by the US Army.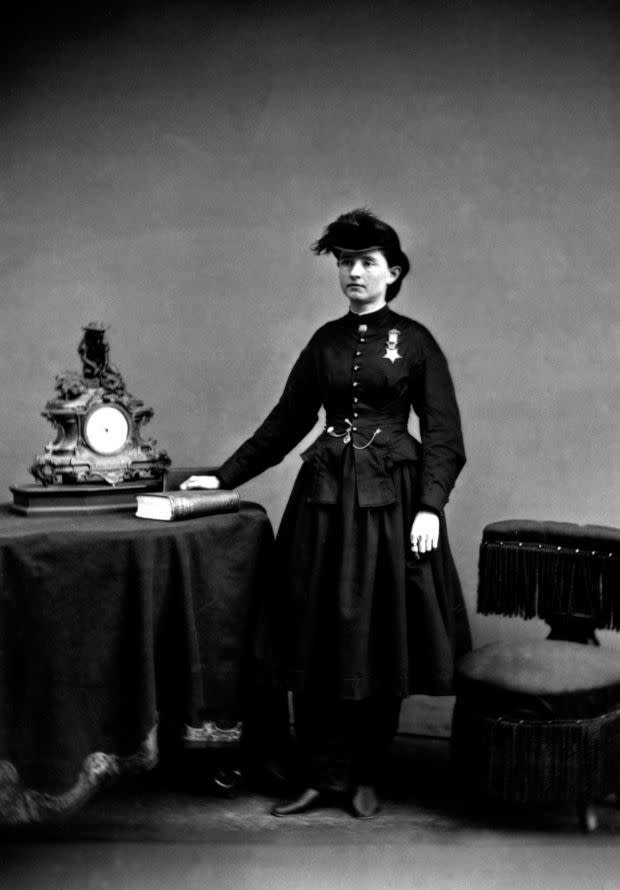 Mary wore men's clothes. She surely faced discrimination and ridicule for this choice — and indeed on more than one occasion she was arrested for "impersonating a man."
The character William is placed within a historically accurate body of men called the Invalid Corps. The Invalid Corps, later the Veteran Reserve Corps, was made up of men disabled from their service in the army: men with amputated limbs, or illnesses, such as epilepsy and PTSD. Rather than going home, these men chose to continue serving and carried out a number of vital duties, from nursing to escorting prisoners to guarding supply depots.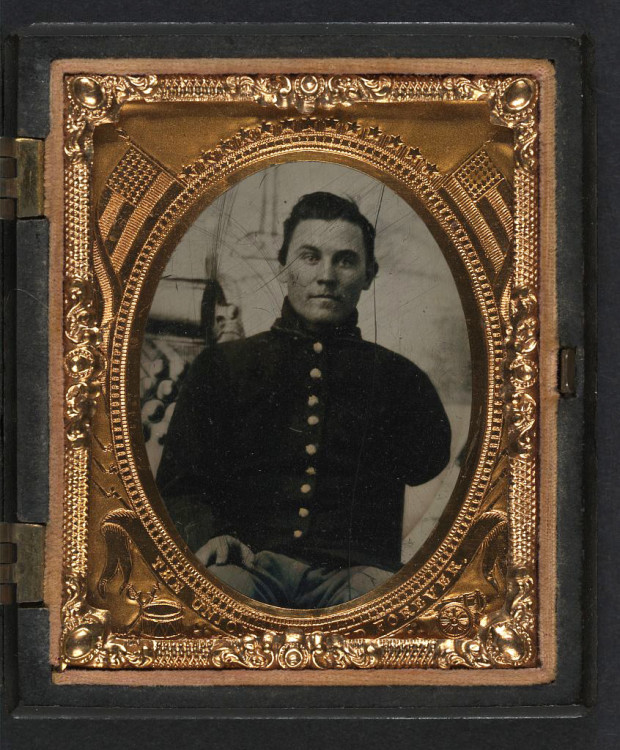 Inspiration
Mary's story as well as the stories of members of the Invalid Corps inspired me to write this short fiction film inspired by both historical narratives. I felt that Mary's role in disrupting the status quo of women, but also in standing on her own as an influential person regardless of her gender, paralleled so well with the story of these men of the Invalid Corps, who defied not only their labels as "cowards" and "cripples," but who rose up to show that they mattered, fully and fundamentally, as people.
Why This Is Important
By supporting this film, you are supporting many causes and issues that I feel truly matter. These include but are not limited to:
-Appreciation of US history and American Civil War history
-Women in medicine
-Wounded veterans
-Disability awareness
-Characters with disabilities played by actors with disabilities
-Strong and varied roles for women in film
-Local independent filmmakers (DC-MD-VA)
-Women filmmakers
-Filmmakers with disabilities
Meet the "Union" Cast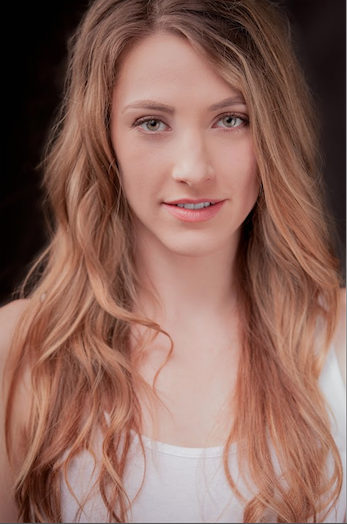 Amanda Forstrom (Sophie)
Amanda is based out of the Washington, DC area, and has been acting professionally in theater, film, and television for 6 years.  She interned with the Irondale Ensemble Off-Broadway in NYC, and has worked all along the east coast.  DC area credits include productions at the Shakespeare Theatre Company, Folger Theater, Keegan Theater, and Rorschach Theaters, among others.  She is currently nominated for a 2015 Helen Hayes Award for Outstanding Production for Very Still & Hard To See.  She is the Tech Reporter for the program NewsWatch, and has worked on films, television, industrials, and commercials.  Amanda has her MFA from the University of South Carolina, and is a proud company member with Arts on the Horizon and Solas Nua (where she is the Director of Reading Series).
Zack Rukavina (William)
Zack has been acting professionally since 2008, maintaining a steady career of commercials, feature films, and TV appearances, including roles in USS: Indianapolis: Men of Courage, Mercy Street (PBS), Parenthood (NBC), and Switched at Birth (ABC). In 2011, he lost his arm, but continued acting despite the loss and graduated from UCLA in 2015. Last year he screen-tested for an NBC pilot and is looking to follow that up with booking a pilot in the near future.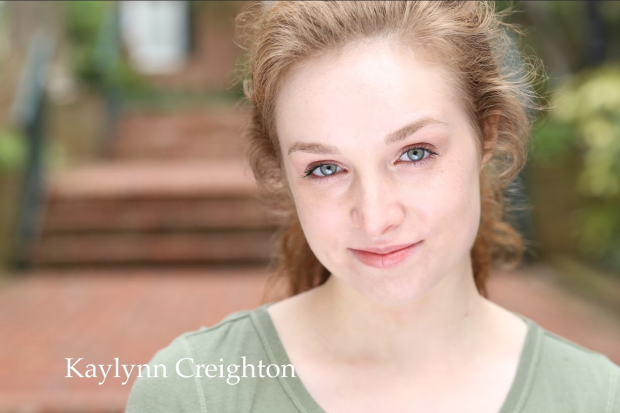 Kaylynn Creighton (Violet)
Kaylynn is an actress in the DC area. Recent credits include The Pirate Laureate and The King of the Sea (Flying V), Caps For Sale (Adventure Theatre MTC, Swing), 101 Dalmatians (Imagination Stage, U/S), and Salvation Road (Capital Fringe Festival). She is a proud graduate of the National Conservatory of Dramatic Arts.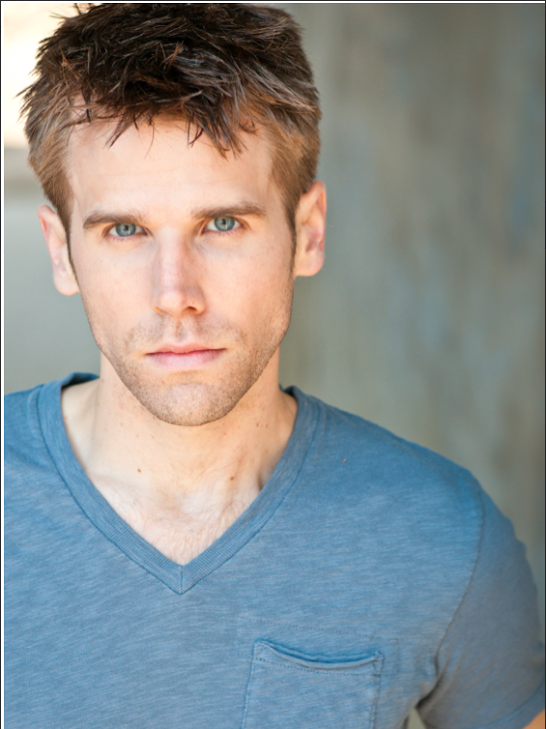 Evan Casey (George)
Evan has been acting professionally in theater, film, and television for fifteen years. His stage credits include work Off-Broadway in New York, and regionally at the North Carolina Theatre, New London Barn Playhouse, and Everyman Theatre. DC area credits include productions at the Kennedy Center, Ford's Theatre, Signature Theatre, and Shakespeare Theatre Company, among others. He is a three-time Helen Hayes Award nominee for his work on DC's stages. He has appeared on film in multiple independent features, and has been seen in House of Cards, Missing Persons Unit, as well as commercials for Tire Van, IKEA, and the award-winning western web series Thurston. Evan is a graduate of Catholic University and the London Dramatic Academy. He has taught acting at the National Conservatory of Dramatic Arts, Howard Community College, Winston Churchill High School, and many DC area theaters.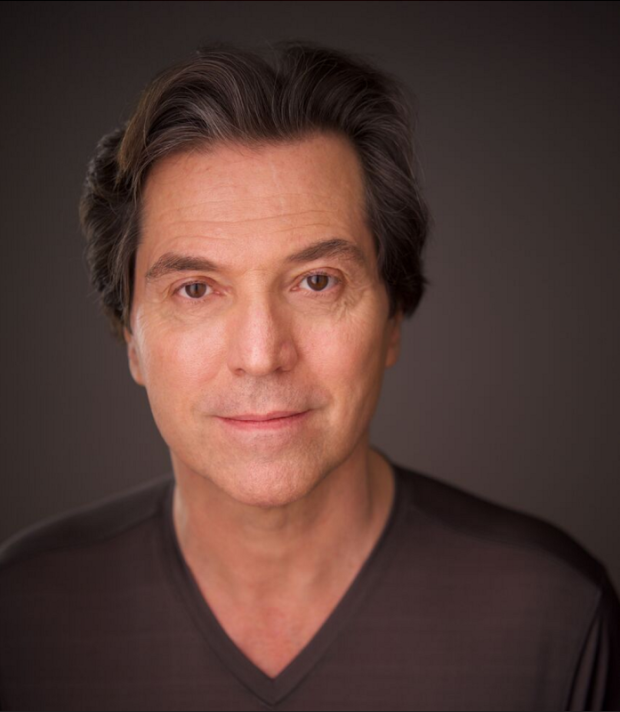 Scott Barton (Alvah)
Scott appeared off-Broadway last year as Julian Farrar in Agatha Christie's The Unexpected Guest for Theater Breaking Through Barriers. He played Ken Talley, Jr. in Lanford Wilson's Fifth of July for the Oregon Shakespeare Festival. He has participated in residencies and workshops raising disability awareness for New York City schoolchildren with Theater-in-Motion.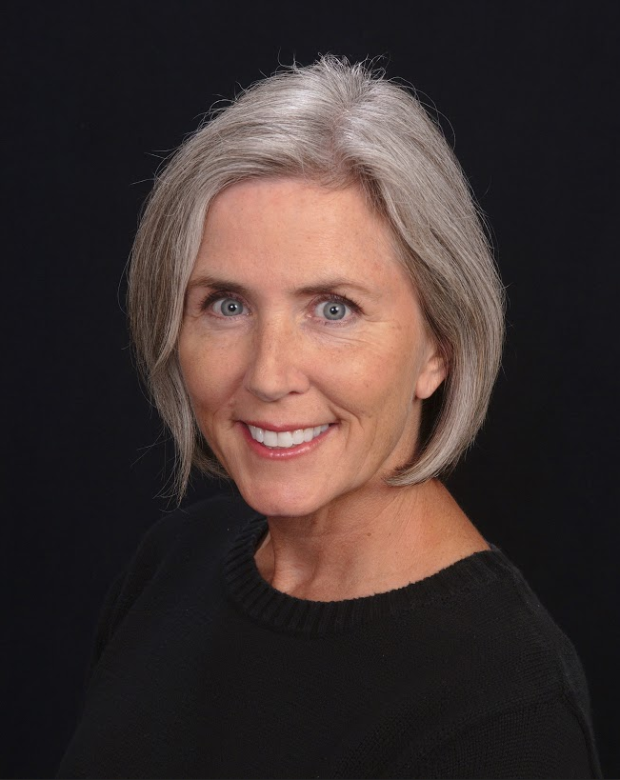 Barbara Zablocky (Vivian)
Barbara grew up taking ballet classes, watching musicals on TV, and performing in her high school's musicals. After college she was delighted to get a job dancing and singing in Walt Disney World's Diamond Horse Revue and Epcot's Germany pavilion. While working at Disney Barbara also did some modeling and local commercials. Married to her college sweetheart they have two wonderful children. While the kids were growing up Barbara worked as a ballet teacher, ballet mistress and performed in some of the ballets. Now that the kids are grown and out of the house Barbara has placed her creative side in the forefront. She has been in several MD-based TV shows and multiple commercials, but Union is her first 'supporting role' in a film. Barbara's goal is to learn something new in every job she does and she's most grateful for the opportunity to work with the Union cast.
Meet the "Union" Crew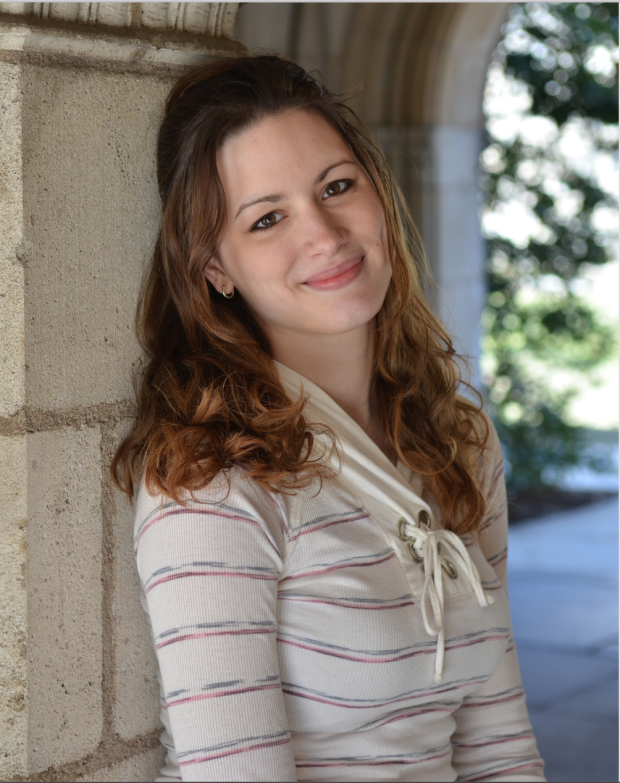 Julia Myers (Writer, Director, Producer)
Julia is an award-winning filmmaker and narrative director who seeks to explore underlying societal issues and philosophical questions in the films she creates, as well as give a stronger cinematic voice to underrepresented people, cultures, and experiences. Julia's past work ranges from exposing the cyclical nature of domestic abuse to breaking misconceptions about disability to exploring the beautiful but manipulative effects of music on emotion. Julia graduated from Yale University and currently works as a post-producer and editor at Discovery Communications.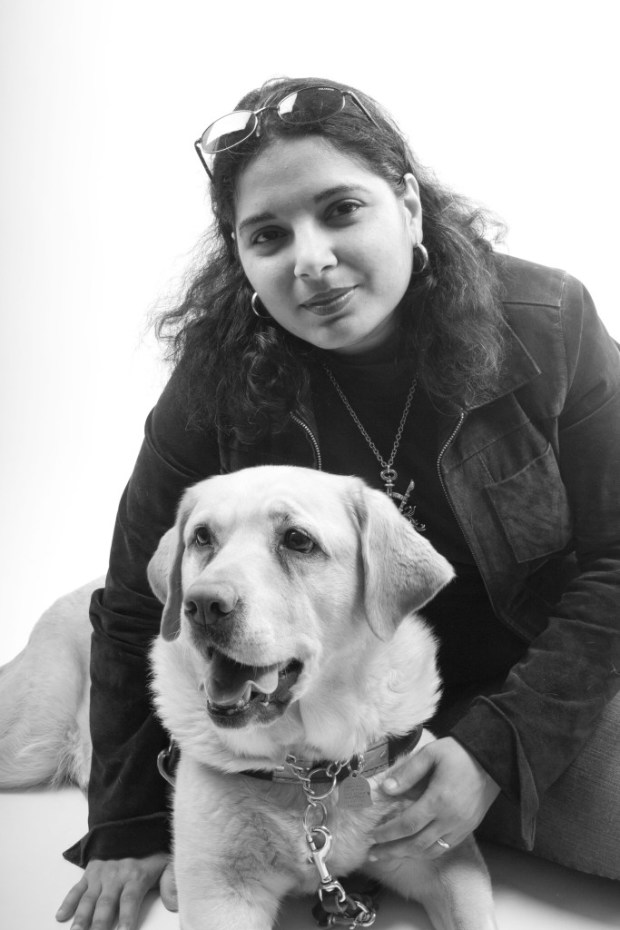 Day Al-Mohamed (Associate Producer)
Day Al-Mohamed currently works as a Senior Policy Advisor with the Federal government. Previously, Al-Mohamed worked as a lobbyist and political analyst for more than 15 years on national issues relating to disability. Day is also an author of narrative fiction. Her most recent Young Adult novel, "Baba Ali and the Clockwork Djinn" and her co-edited anthology, "Trust & Treachery" were published by Dark Quest Books in September 2014. She is an active member of Women in Film and Video, a graduate of the VONA/Voices Writing Workshop, and most recently, a Documentary Fellow with Docs in Progress.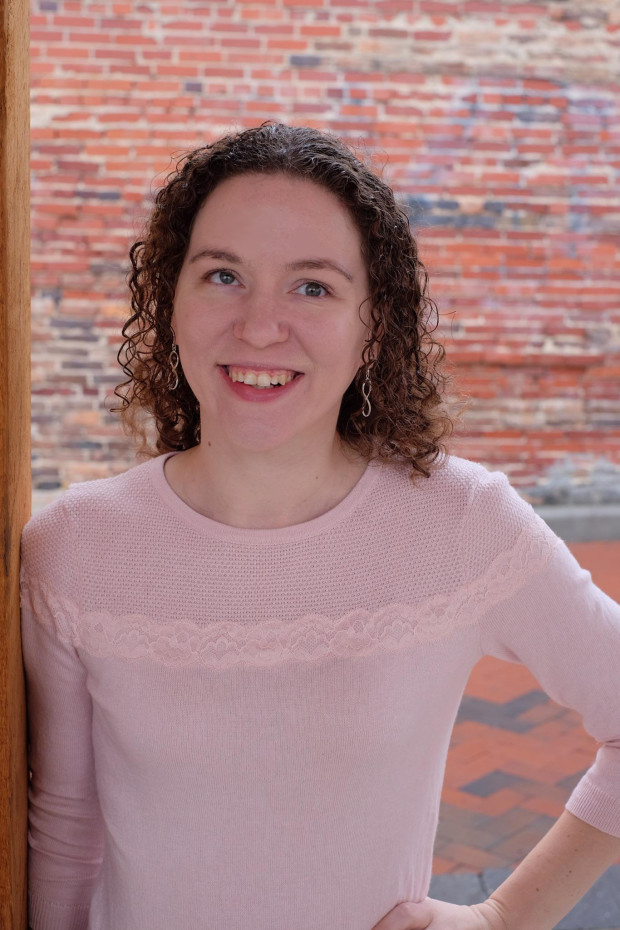 Marissa Stalvey (Social Media and Outreach Coordinator)
Marissa is a passionate disability advocate and communications professional. She has worked as the Social Media Coordinator for a national nonprofit working with people who are blind. She believes that including the disability experience in history is essential. Besides her professional expertise, Marissa loves exploring local areas, trying new foods, and being a total history nerd.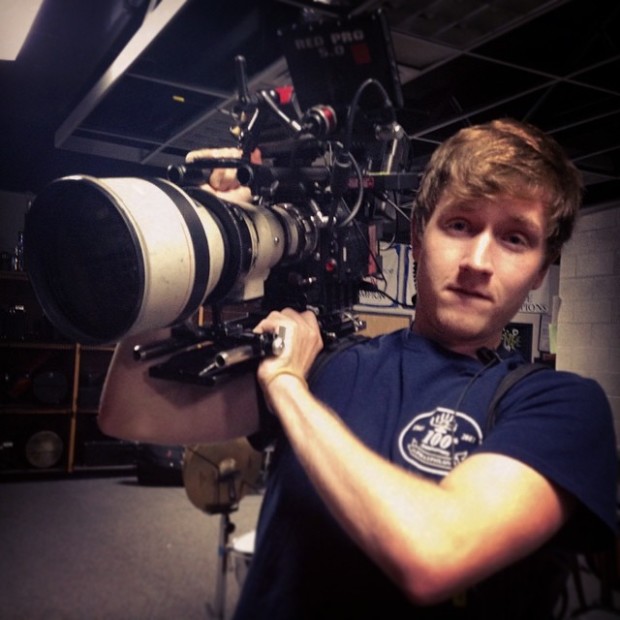 Ben Boult (Unit Production Manager)
Ben is a freelance filmmaker based out of New York, but he originally hails from just south of the Mason-Dixon line in Baltimore, MD. A graduate of Yale, Ben works in the camera, grip/electric, and production departments across various film productions including commercials, narrative and documentary features and shorts, television, and music videos. He also writes, directs, and occasionally edits his own short films. His business card is a little ridiculous.
He is extremely excited to team up once again with Julia Myers, who worked as cinematographer on his short film, Tranquility (2014), winner of awards for directing and editing at the 2015 Yale Student and Alumni Film Festival.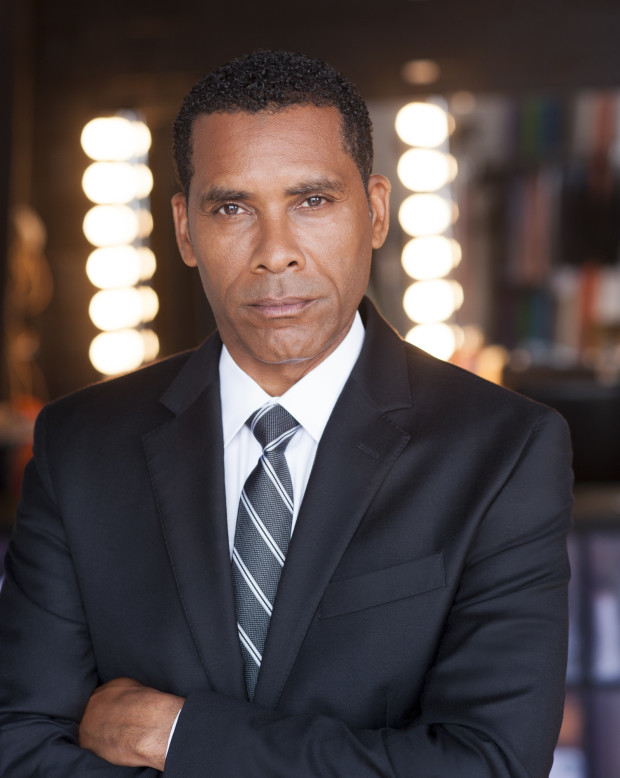 Lamont Easter (Strategy Advisor)
Lamont got his start as a print model, MC/Host and television, film and commercial actor, with appearances on shows such as House of Cards, HBO's Veep, and CBS's Madame Secretary, as well as various independent films and web series. Lamont has experience as a producer, creative consultant and new media industry advisor. Furthermore, Lamont is a dedicated philanthropist and tirelessly champions causes such as autism research and empowerment, supporting those with disabilities, the fight against cancer and advocacy supporting those afflicted with childhood cancer in particular. To learn more about Lamont, visit www.lamonteaster.com.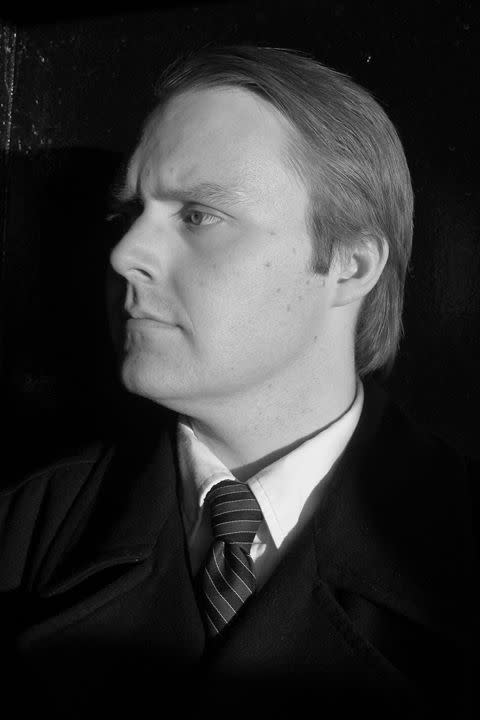 Zach Whitlow (Set Decoration, Props Master)
Zach is a museum professional with an MA from the George Washington University and a penchant for American history.  Zach has been a Civil War living historian since 2001 and has extensively studied the material culture of the era. He recently worked as a material culture specialist on the "Who These Wounded Are: The Extraordinary Stories of the Mansion House Hospital" exhibit at Carlyle House Historic Park in Alexandria, VA. When he isn't glued to his work, Zach enjoys playing miniature wargames, learning German, and quoting the film Gettysburg.
John Beakes (Historical Consultant)
John Beakes graduated from the United States Naval Academy in 1966 and served in nuclear submarines until 1974, when he began a business career of executive leadership in technology service companies. His lifelong passion for military history began in his youth, sparked by his father, who loved Civil War history and took the family on several trips to nearby Gettysburg. John has authored and co-authored several books, including "Cool Deliberate Courage; John Eager Howard in the American Revolution" (with Dr. Jim Piecuch), "Light Horse Harry Lee in the War for Independence" (with Dr. Piecuch), and "Otho Holland Williams in the American Revolution." While writing about the Revolution in recent years, John still retains an active interest in the Civil War, and continues his lifelong study of a number of military leaders from that era.
Dr. Lisa Bob (Historical / Medical Consultant)
Lisa is a historian of medicine and a physician specializing in geriatric medicine. She is currently working on a book about James Parkinson and the early history of Parkinson's Disease. A native of Rhode Island and a graduate of Radcliffe College (BA), Yale University (MD), and Johns Hopkins University (PhD), Lisa lives in Cambridge, Massachusetts.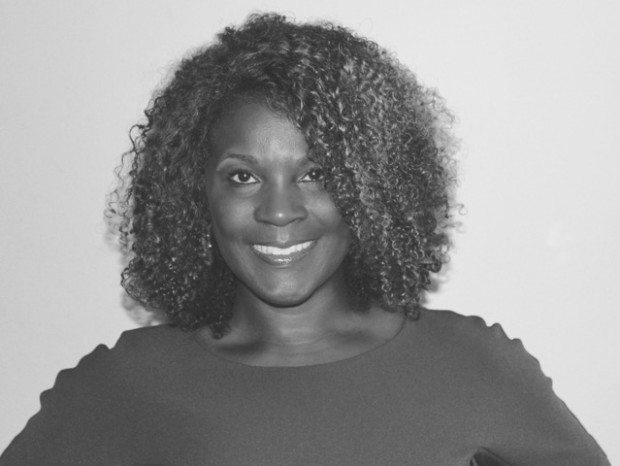 Eulonda Kay Lea (Location Coordinator)
Eulonda is an award-winning Washington, DC-based writer, director, and producer who dove into filmmaking by volunteering on 48 Hour Film Projects, a competition in which films are written, shot, edited and scored in 48 hours using genres drawn from a hat.  She served as writer, co-producer, producer, production assistant, and in all around get the job done capacities.  From these trial by fire experiences, her love for filmmaking blossomed and she obtained fundamental filmmaking education through DCTV, a public access TV station, The Writer's Center, and Women in Film and Video, DC Chapter.
Her short film, Ode To Rosa, has screened at a number of film festivals including the 42nd Athens International Film + Video Festival and the 14th Urban Mediamakers Film Festival in Atlanta, Georgia where it won Best Comedy Short.  The film received media attention, from the Washington Post and DC Examiner and Eulonda was a featured guest on Fox 5 GoodDay DC and the Kojo Nnamdi Show (WAMU 88.5) and discussed Ode to Rosa and the inspiration behind the film.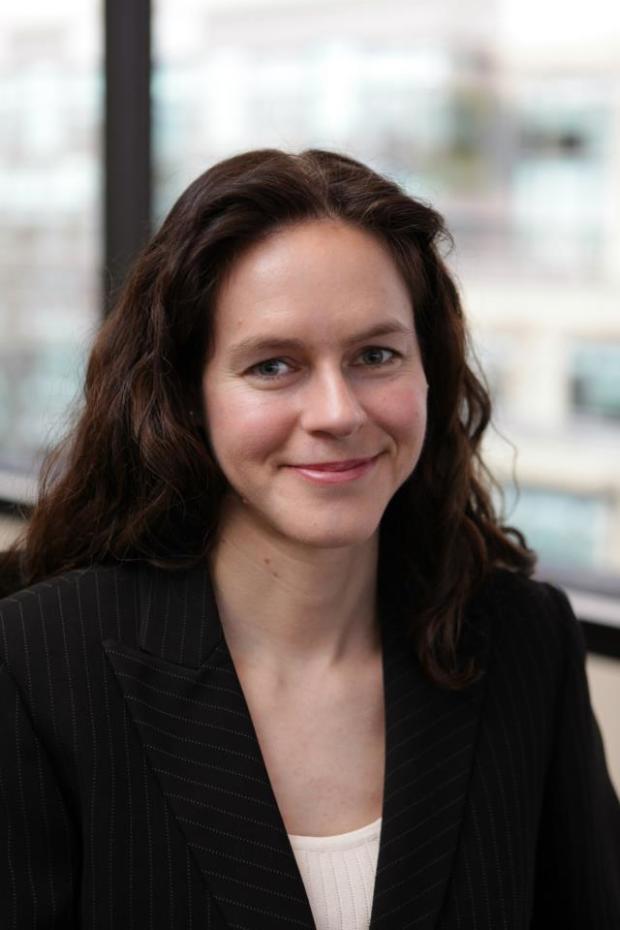 Kate Williams (2nd AD) 
Kate is a DC-based entertainment attorney and former PBS documentary development producer.  She has also worked as a production assistant, second assistant, first assistant director, director of photography, and associate producer on numerous short films produced in the DC area.  Most recently, she co-directed and co-produced "48 Hours in Baltimore," a feature-length documentary that follows two filmmaker teams as they compete for top honors in a 48-Hour Film Project competition.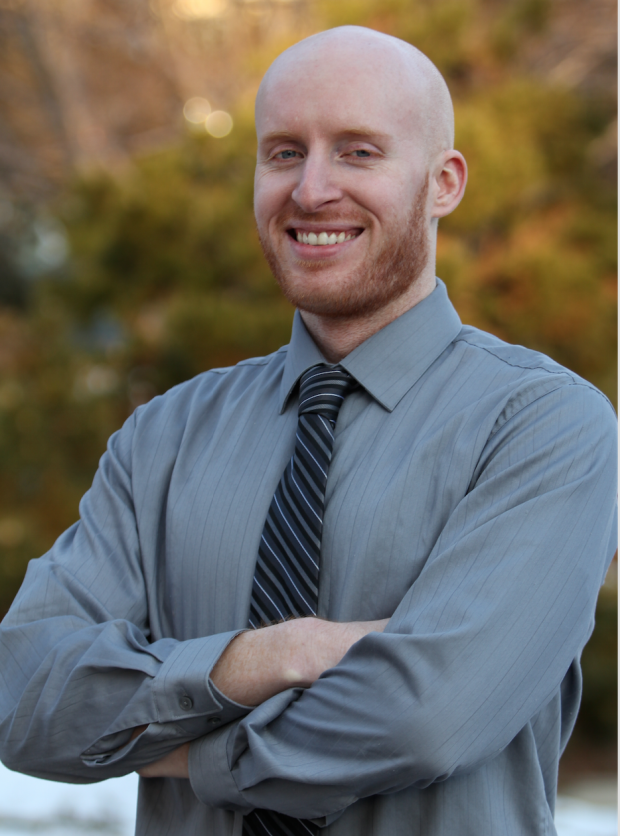 Russ Allnutt (Casting Coordinator, Script Supervisor)
Russ is an independent filmmaker in the Maryland area. He is a member of DC Filmmakers, where he first met Julia and collaborated with her on the short film, "Action Inc." (2013), acting as the writer and cinematographer. The film subsequently won the Levin Grand Prize at the Wheaton Film Festival in 2015. Since then, Russ has also worked with Julia on the short films "Touch of Love" (2014) (Released) and "Chasing Rabbits" (2015) (Post-production).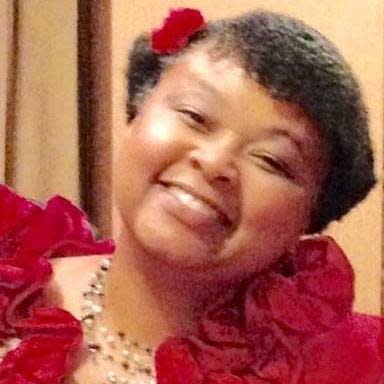 Arlette Thomas-Fletcher (Costume Coordinator, Horse/Carriage Coordinator)
Arlette is the past president of Women in Film and Video of Maryland, an industry association that educates, mentors and promotes individuals in radio, television, film, and video, multimedia and related fields. An award winning independent filmmaker, her works have been featured at the Baltimore Women's Film Festival, Attic Film Festival, Torpedo Factory Art Center Female Shorts & Film and Video Showcase, The Phoenix International Christian Film Festival, and World Music Independent Film Festival.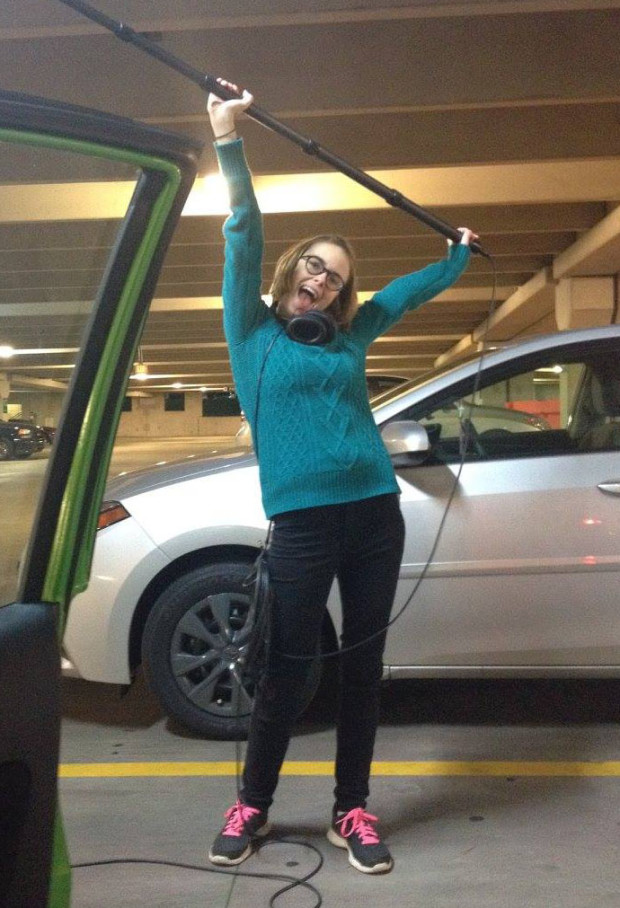 Ashley Blue (Gaffer, Boom Operator)
When Ashley is not editing videos at her full-time job, she's getting her field-fix by helping her friends on set.  Ashley worked with Julia as the Gaffer for her previous film "Chasing Rabbits," and she loved it.  She only does audio when she has to.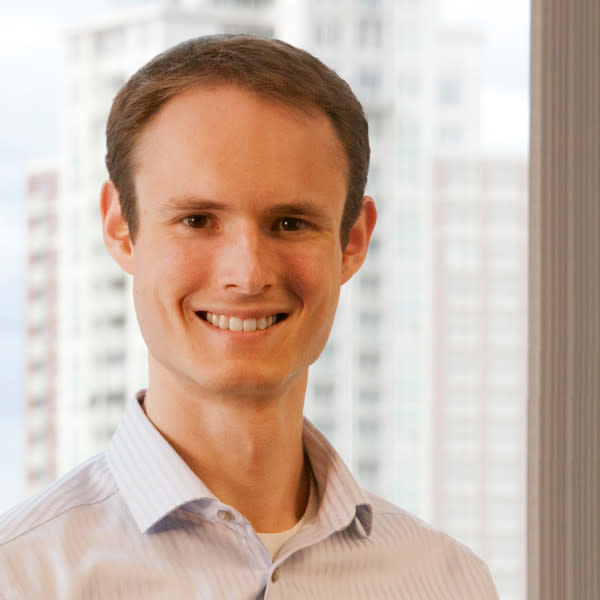 Bill Brinkman (Business Advisor)
Bill is a private equity investor at Nautic Partners, a middle-market firm with over $3 billion of equity capital under management.  At Nautic he evaluates companies and partners with promising businesses to accelerate sales and earnings growth.  Before joining Nautic, Bill was a consultant at L.E.K. Consulting, where he advised companies on growth strategy and commercial due diligence. Bill served as National Director of Growth & Sustainability of Inspire, Inc., a non-profit firm providing management consulting services to other non-profits, and volunteers for his alma mater.  He holds a B.A., magna cum laude, from Carleton College.
Jordan Plotner (Composer) Jordan is an award-winning composer at Yale University and has written the music for over twenty short films. His music has appeared on various television shows and has been premiered in New York, London, Beijing, Shanghai, Kuala Lumpur, and Malta, including his opera which premiered in New Haven. Jordan also composes extensively for commercials, working with companies in New York, Chicago, London, Tokyo, and Singapore.
Revae Tharps (Attorney)
Bio forthcoming.
We are hard at work on Union. Please see these updates from the project!